Playground London initiated and curated a show which focuesd exclusively on leather as the material and used in products.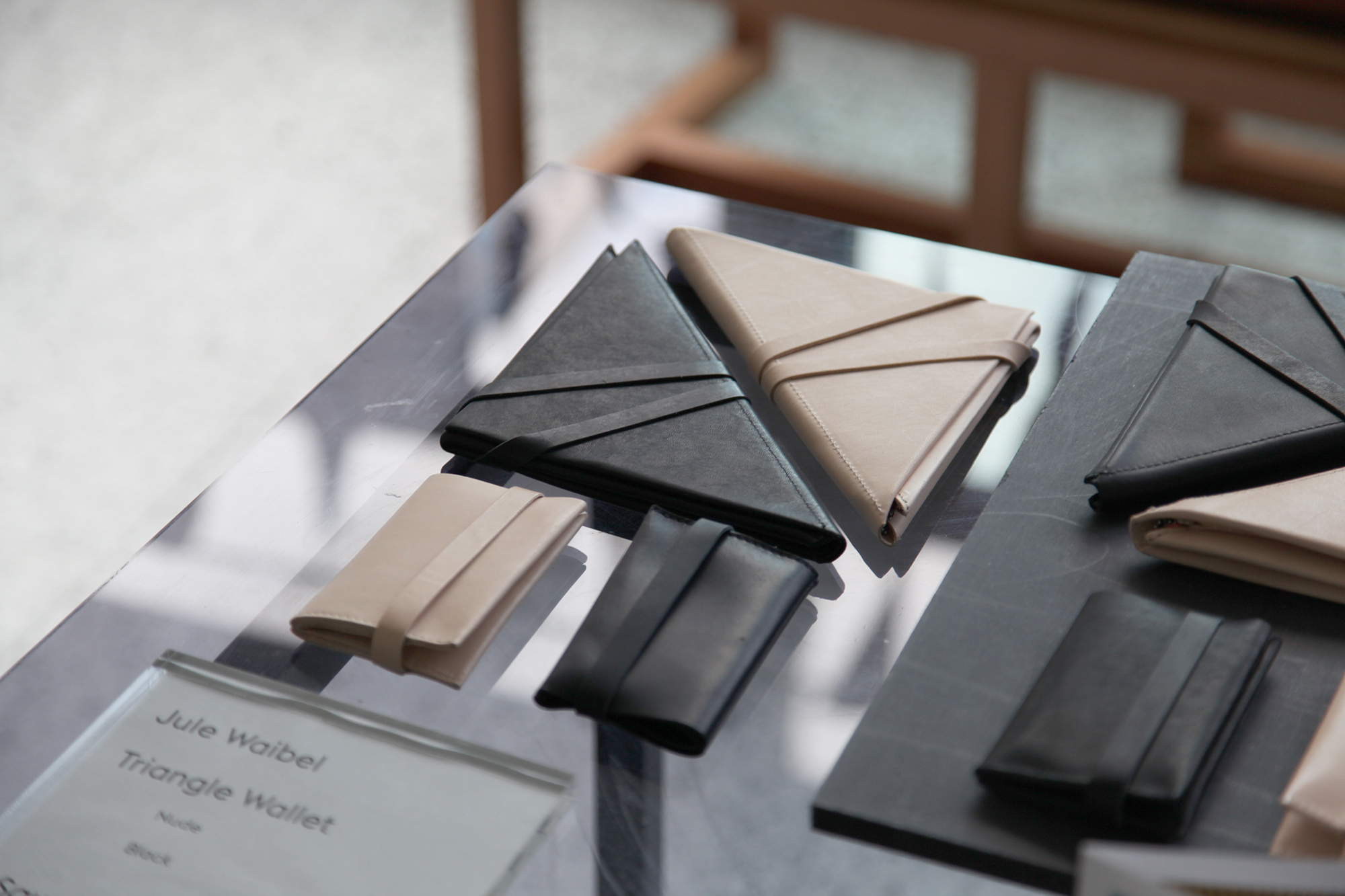 EXHIBITION
Made with Leather
— Playground London
16th – 18th June 2017
Playground has initiated and curated a show focusing exclusively on the material LEATHER.
We invited designers, makers and artists who presented a leather product - some of them specifically produced for the event - showcasing the diversity of the material and design approaches. The items were shown together with a leather inspired installation during the whole weekend. Playground London also launched its first own leather product in collaboration with Made In Leather (
madeinleather.co.uk
).
Download Press Relase
About
Jule Waibel
is a Berlin-based designer whos mission is to unfold the universe. She creates experimental pleated objects, furniture and installations as well as fabricates delicate fashion garments and accessories. After the launch in Berlin she will be showing her folded leather purses for the first time. (
julewaibel.com
)
Katrin x Krauch
is a design duo by Katrin Sikora and Dominique Krauch. Katrin's background is in creative concepting and styling, Dominique runs her own fashion label called OVER-ALL. Together they manifacture a series of simple clutches and neck pouches in their workshop in Berlin.
katrinsikora.com
over-all.de
Lowry London
Richard Lowry is a furniture designer from London whose practice is focused towards rethinking the function furniture has in the modern day. This coffee table combines leather, cherry, and concrete in a way that allows the user to interact with the piece in a new way.
lowrylondon.com
Bine Roth Jewellery
This collection plays with the principles of "Gestalt". Objects are separated into their individual characteristics in order to reveal their harmonious whole. Sabine has a profound knowledge of craft and materials whilst using new technologies as a research method and inspiration to design wearable pieces.
bine

rothjewellery.com
Photography by Playground London,
Marco Belardinelli
,
Katrin Sikora
and
Jule Waibel
Photography by Playground London, Marco Belardinelli, Katrin Sikora and Jule Waibel