The content of a bedroom studio migrated into the informal setting of Playground London.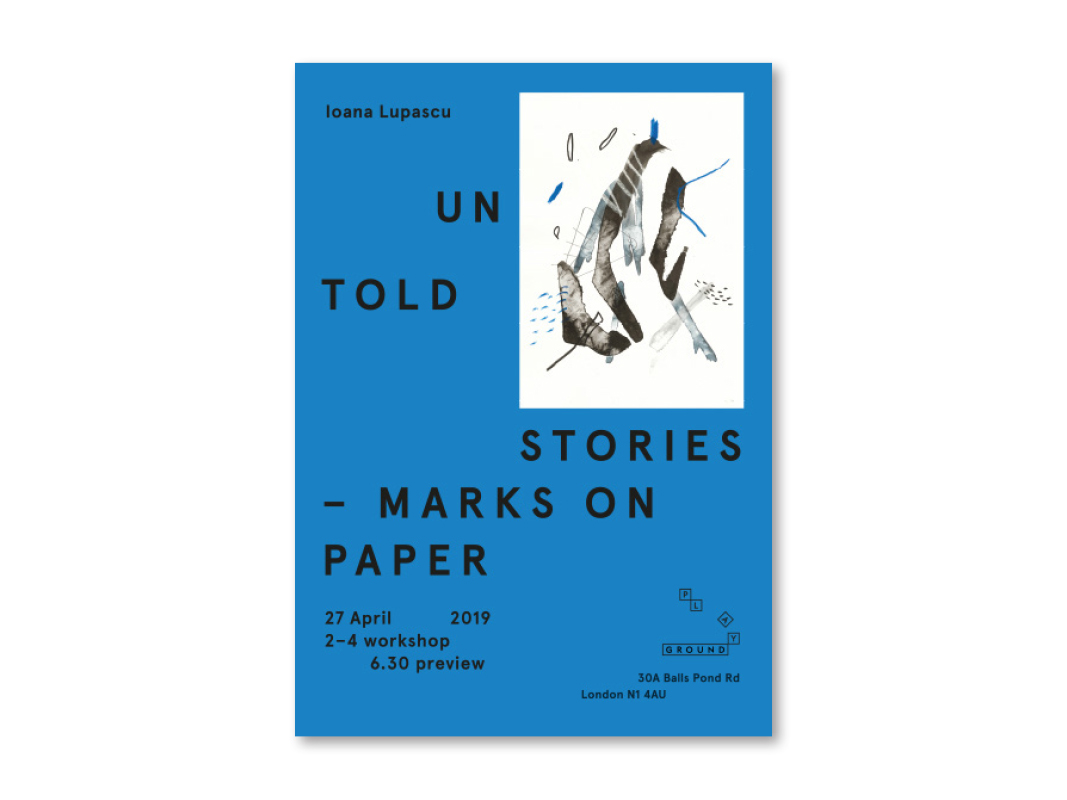 EXHIBITION
Untold Stories, Marks On Paper — Ioana Lupascu

27 of April

Workshop
14.00–16.00

Preview
18.30
Untold stories – Marks on Paper by Ionana Lupascu is a coming out exhibition.
The content of a bedroom studio migrates into the informal setting of Playground London. Methodically covering the walls of the gallery from top to bottom with sketches, drawings and photo documentation, these so far 'Untold stories' are an intimate portrait of Lupascu's fondness for visual composition. Referencing movements from gaga dancing and contact improvisation, strokes, drips and colors find their place as marks on paper. Outside the grid of instagram, she would like to invite you to a one night pop-up exhibition exploring abstractions as forms of release and contemplation.
About
Ioana Lupascu is a London based artist working across art, architecture and design. She is curious about the relationship between the built environment and human interaction. Her primary means of understanding urban spaces has been through a 35mm film camera, followed by a degree in architecture, and most recently, through creative movement. Alongside design, production, painting and photography, Ioana runs speed dating nights, mentors young people, and travels to far flung places. Her current work spans a diversity of media but always seeks to translate places of togetherness into objects, installations and exhibitions.
ioana-lupascu.com
Download Press Relase
Photos by

Cornelia Gaie

,
Tais Sirole, the artist and Playground London